Monday 9th November 2009
Bangers 4 BEN is Go!
Well, the Bangers 4 BEN fundraising motor sports event is go, and after much last minute fettling by Huntingdon Audi, the Invent Partner's supported Cima Racing Team car (an elderly Audi 90) is on it's way for this week long endurance driving event, which will culminate in a blast around the Mercedes Benz World circuit at Brooklands in Surrey.
We've had to keep these under our hats for a few weeks now, but now we're finally able to now reveal some photos of the car.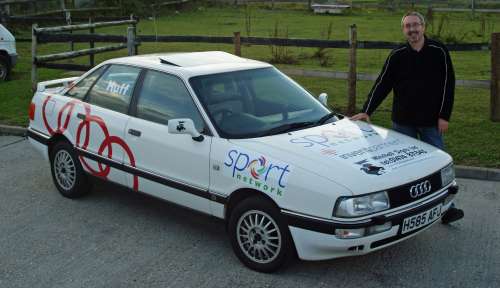 (Pictured here with Danny Jones of Mitchell Signs)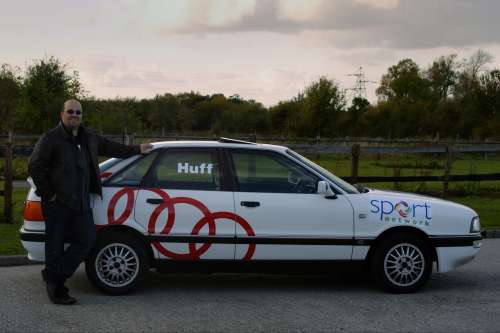 (Pictured here with Phil Huff, one of the Cima Racing driving team)
Track the car
The team are currently making their way to Inverness. Thanks to the last minute loan of a GPS / Google Latitude compatible mobile phone, we're now able to track the car's progress in real time:
" Invent Partners supported my cycling event with a stylish website, intuitive CMS and flexible and responsive ecommerce system. Thanks to their hard work and patience, my event sold out in hours, with riders praising the easy to use event entry system and customer service. Many thanks! "
Danial, London Edinburgh London